Secure your trailer with a 5th wheel hitch when traveling the country with your camper or working hard hauling livestock. Drive easy knowing your precious cargo is safe.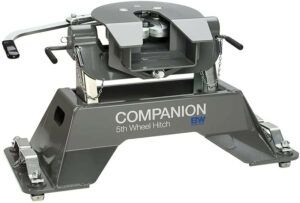 Why use a 5th wheel hitch?
Increased towing capacity up to 30,000 pounds depending on your truck
 Wider turning radius – easier to park a camper or livestock trailer
Smoother ride over uneven roads and terrains
Easy install and removal without sacrificing quality
Available for short or long bed trucks
Suited for OEM puck placement or with rails
Hitches for Chevrolet, Dodge, Ford and Toyota
5th Wheel Hitches
carportsncovers.com. No annoying ads. No email sign ups. Just find what you're searching for.