Keep your RZR looking clean and crisp. A RZR cover protects your prized UTV when trailering down the highway or from mother nature.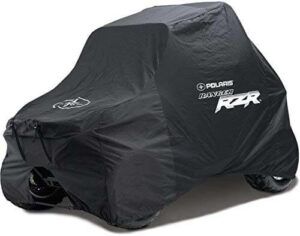 Guards the hood and windshield from rocks and debris when trailering
Water/snow/wind and UV ray resistance 
Prevents scratches and minor dings when stored

Eliminates dust buildup

Protects the paint and graphics from sun fade

Shields your RZR UTV from bird droppings, falling leaves and cats from sitting directly on the seat
Use for trailering or for the off season
RZR Cover Features: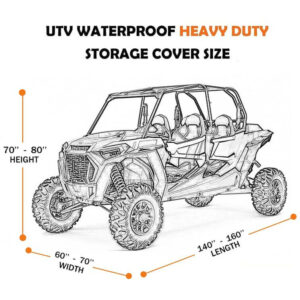 Non abrasive fabric to protect the gauges and seat

Breathable material-no condensation under the cover or on your UTV

Multiple layers of heady duty material with soft under skin
Zipper panel to gain easy access to gas tank while covered
Use over your UTV in outside or in your garage
Universal fit
RZR 4 Seater covers to pick from!