Protect your expensive spa with a hot tub cover. Guard your tub from Mother Nature's harsh conditions.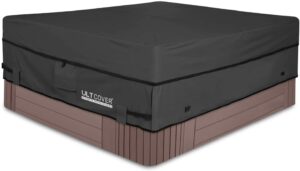 SOME HOT TUB COVERS MAY NEED A HARD COVER UNDER IT
Cheap insurance to protect your expensive hard hot tub cover
Easy to install and remove
Get access to hot tub without having to remove entire cover
Cover helps to reduce energy bills and eliminate waterlogging
Designed to lock in the heat and keep out the cold
Heavy duty elastic cords allows adjustment for a tight and conforming fit
Features: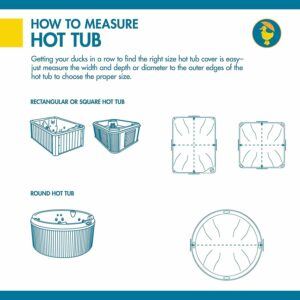 Made from marine grade vinyl
Equipped with insulation, child safety locks and tear free handles
Multiple sizes available to fit your tub
100% coverage design avoids exposure to UV rays ensuring your hot tub will always look new.
Made from top quality 600D polyester vinyl canvas with waterproof backing
Hot tub cover is durable, lightweight and built for all climates including

freezing weather

Need help measuring for a hot tub cover, click here.
carportsncovers.com. No annoying ads. No email sign ups. Just find what you're searching for.