Use an above ground pool cover to keep your water clean and fresh. Protects from unwanted leaves, dust and pests when you're not using your pool.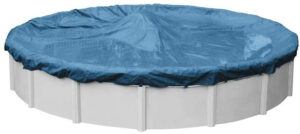 Reduces water evaporation and heating costs
Prevents leaves, bird poop and dust from landing in your pool
Pool cover allows rain water to pass through easily for drainage
Helps protect children and pets from accidental drowning
Saves on cleaning time – remove cover and immediately use your pool
Easy to install
Above Ground Pool Cover Features: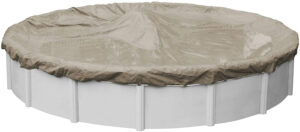 Made from polypropylene or polyethylene material

Comes with Installation Kit for perfect installation

Multiple sizes to accommodate your pool!