Keep your boat looking clean and crisp. Boat Covers protect your investment from mother nature's harsh conditions.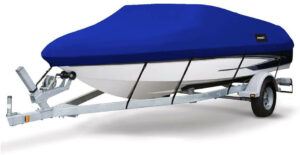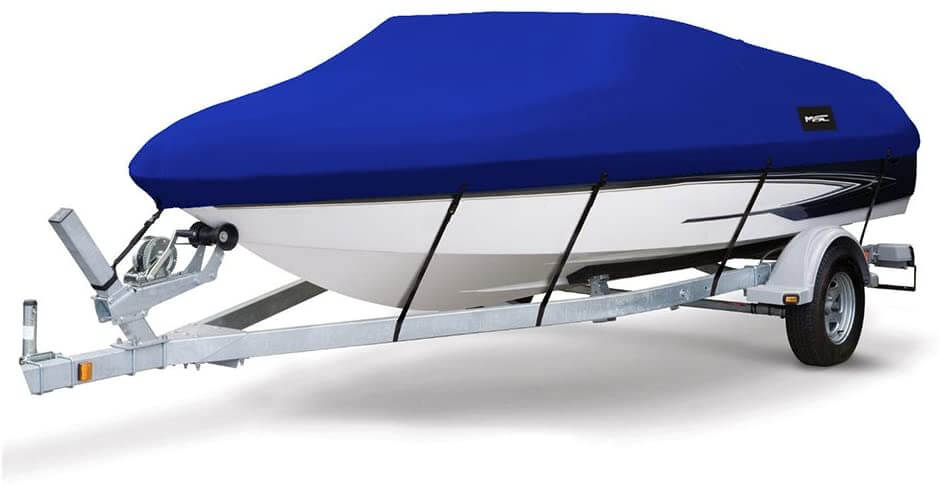 Protects the dash and upholstery from harmful UV rays and moisture
Water/snow/wind/hail resistant
Prevents scratches and minor dings
Save $$$ by avoiding storage rental fees
Keeps the interior from getting excessively hot in the summer
 Shields your boat from bird poop, falling leaves and twigs
Use when trailering or in storage
Easily removed before heading to the lake or river
Find Your Style and Length!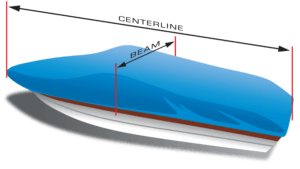 Boat Cover Features:
Made from water resistant 600D or higher rated polyester
Breathable material to prevent mold and mildew from forming on the surface
Multiple adjustable straps for a tight/conformed fit
Includes motor cover
Easy to install
carportsncovers.com. No annoying ads. No email sign ups. Just find what you're searching for.