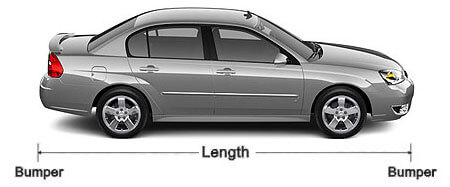 How to measure my car for a car cover?
Using a tape measure, measure from the front bumper of your car to the rear bumper in the straightest line possible. Record the length in inches or feet + inches.
Typical car lengths are shown in the picture below: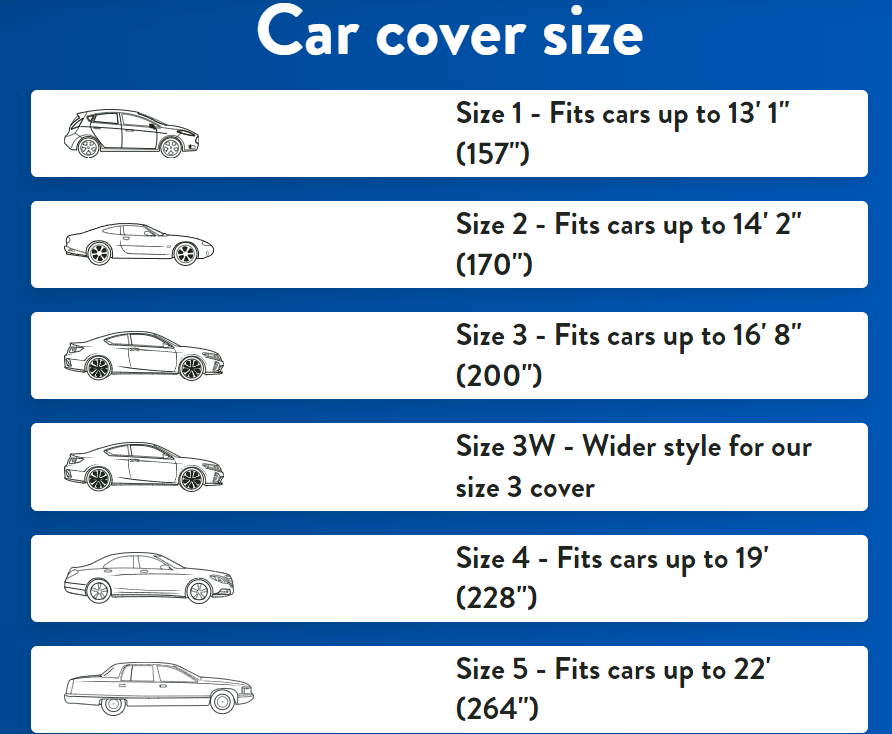 To shop for car covers, click here.