Keep your motorcycle looking clean and crisp. An Indian Motorcycle cover protects your prized bike from Mother Nature's harsh conditions.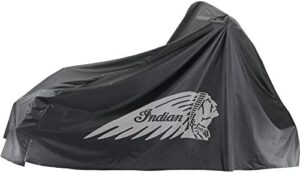 Protects the paint from harmful UV rays

Water/snow/wind/hail resistant

Prevents scratches and minor dings
Keeps unwanted finger and hand prints OFF your motorcycle

Rainproof, sunproof, snowproof, dustproof

Eliminates dust buildup

Keeps the interior from getting excessively hot in the summer

Shields your motorcycle from bird droppings, falling leaves and cats from sitting directly on the exterior
Indian Motorcycle Cover Features: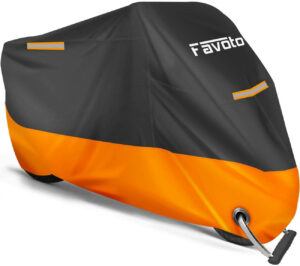 Non abrasive fabric to protect the clearcoat and graphics

Breathable material-no condensation under the cover or on your bike

Multiple layers of heady duty material with soft under skin

Anti-theft lock to prevent cover from theft

Universal fit
Use over a motorcycle in storage or in your garage
Storage bag included
Universal motorcycle covers:
carportsncovers.com. No annoying ads. No email sign ups. Just find what you're searching for.